Nutritional Management
There's a difference between eating as a way to fuel your body and dining as a way to spark your spirit. At Bellevue Health & Rehabilitation, we deliver on both. We believe a well-balanced diet is an important component of overall health and wellbeing. Our patients and residents at Bellevue Health & Rehabilitation benefit from an on-site private chef and certified dietary manager that works one-on-one to create customized nutritional plans for optimal health.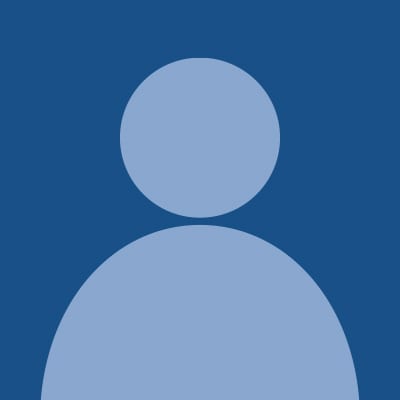 Meet Andrea

,
our Certified Dietary Manager

Andrea visits with residents routinely to calculate nutritional needs, review likes and dislikes, curate new meal plans with seasonal options, and make notes and any necessary requests. By focusing on nutrition, Andrea ensures your loved ones are getting the nutrients they need while enjoying the food that they love.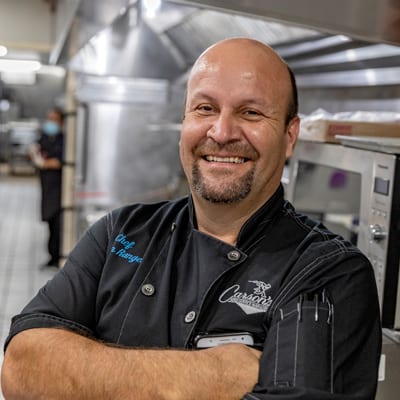 Chef Oscar

,
Bellevue's Private Chef

Creating an enjoyable dining experience for our residents is a top priority and something that truly sets Bellevue Health & Rehabilitation apart. We're proud to offer endless, resort-style meals rich in flavor and color from the skilled hands of our on-site private chef, Oscar. While offering a wide variety of tasty and nutritious menu choices, Chef Oscar prepares made-to-order meals and a rotating dining menu for residents to look forward to each day. From multi-cultural cuisines to specific dietary restrictions, the options are endless – and nutritious – at Bellevue!
Seasonal, Rotating Menus
You won't find a one-size-fits-all menu here. Instead, Chef Oscar and Andrea work together to curate specified meals, snacks, and dietary plans based on each individual's preferences, physician-recommended needs and dietary restrictions. Sourcing local options and seasonal favorites, our residents can expect new and exciting options throughout the year!
If you're considering Bellevue Health & Rehabilitation for your loved one, give us a call or fill out the form below. We'd love to show you around our campus.

"I want to express my appreciation and gratitude for your help with my Mom. She has grown so very close to a couple of your caregivers. Everyone is so prompt and considerate of her needs. It's comforting to know I have people who I can count on."
"Bellevue was a great experience for my dad. We were in the skilled nursing/rehab center. He enjoyed the staff. The food was good. They made every effort to make him comfortable. After we left, the staff continued to help with the transitions we needed help with at home. I would recommend this facility to anyone."