A Rewarding Partnership
Bellevue Health & Rehabilitation is honored to partner with Lifecare Oklahoma to provide around-the-clock hospice care. Their comprehensive team is skilled in providing a comfortable, dignified experience that honors the patient's quality of life and while holding respect for family members and loved ones. 
For more information about Lifecare, click here.
Hospice Care
Making Each Day a Meaningful One
Compassionate hospice support is among the many specialty programs offered at Bellevue Health & Rehabilitation. Our team of hospice professionals works to address the unique needs of each individual and family we serve, focusing on making each day a meaningful one, and preserving dignity through compassion and choice.
Bellevue Health & Rehabilitation's Hospice Care Program consists of pain and symptom management, palliative care, counseling, and spiritual support for both patients and their families. Our dedicated hospice professionals and volunteers provide comfort wherever it is needed – at home, in the hospital, or in our long-term care facility.
What is Hospice Care?
The formal definition of hospice is palliative care for someone with a life-limiting illness. In plain English, this means that a team of doctors, nurses, and aides manage pain and other symptoms to keep a person physically comfortable. The goal is not to cure a disease but to improve the person's quality for the rest of their life, however long that may be.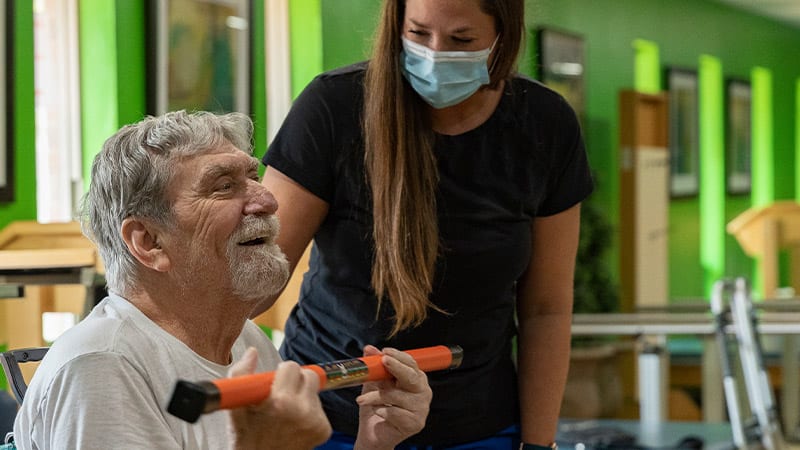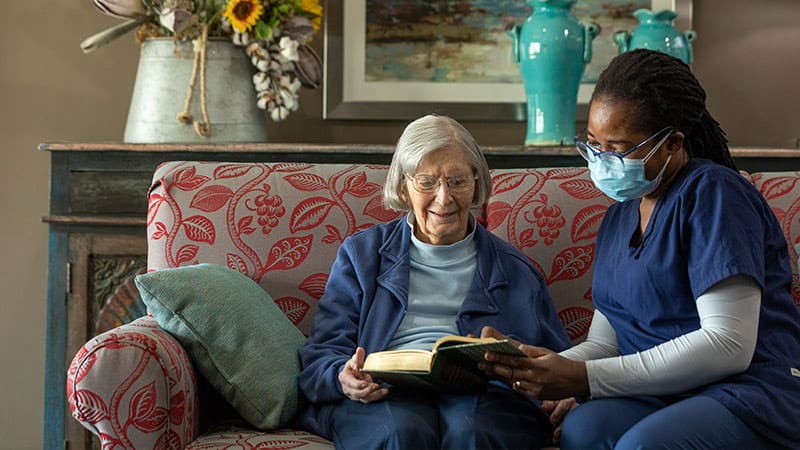 If you're considering Bellevue Health & Rehabilitation for your loved one, give us a call or fill out the form below. We'd love to show you around our campus.

"I want to express my appreciation and gratitude for your help with my Mom. She has grown so very close to a couple of your caregivers. Everyone is so prompt and considerate of her needs. It's comforting to know I have people who I can count on."
"Bellevue was a great experience for my dad. We were in the skilled nursing/rehab center. He enjoyed the staff. The food was good. They made every effort to make him comfortable. After we left, the staff continued to help with the transitions we needed help with at home. I would recommend this facility to anyone."