Comprehensive Rehabilitation
Providing Support and Comfort Throughout the Recovery Process
Bellevue Health & Rehabilitation offers a suite of specialized rehabilitation programs to get your loved one back on their feet and enjoying life again. Our team of specialists works with each individual patient to determine the best method of rehabilitation possible, as determined by the type and extent of their injury or disease. By investing in top-of-the-line equipment and intensive treatment plans, our approach to rehabilitation ensures our patients have quicker recoveries and better outcomes overall.
Stroke Rehabilitation
Bellevue Health & Rehabilitation's specialized stroke rehabilitation program is designed to help restore patients to optimum levels of functionality while helping them compensate for decreased capabilities. Due to the neurological effects of a stroke, in which the ability of patients to perform everyday actions is often severely limited, the rehabilitation process involves teaching a patient how to perform those actions-like speaking, walking, eye-hand coordination, and using the restroom-that were lost during the stroke.
Post-Surgical Rehabilitation
Comprehensive post-surgical rehabilitation offered at Bellevue Health & Rehabilitation is designed for patients of all ages who require medical monitoring or rehabilitation services to build strength and endurance following a surgical procedure. Utilizing post-surgical rehabilitation in a skilled nursing setting reduces your loved one's risk of being readmitted to the hospital while also helping them regain their strength and confidence. Our main goal is to return patients to their highest level of functionality, as quickly and safely as possible.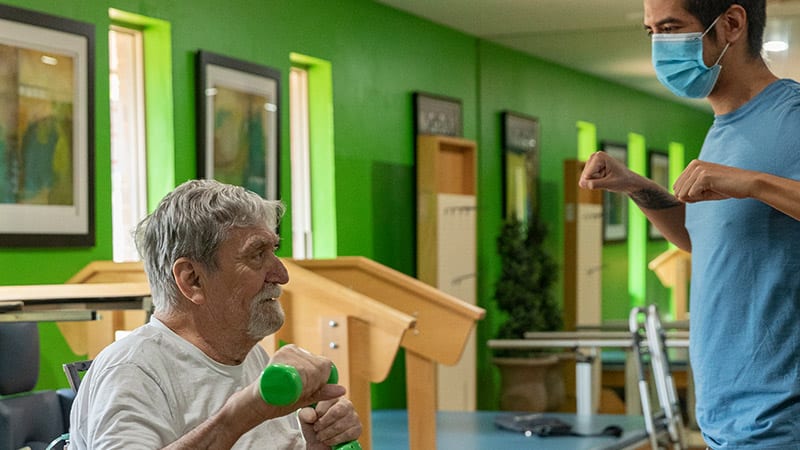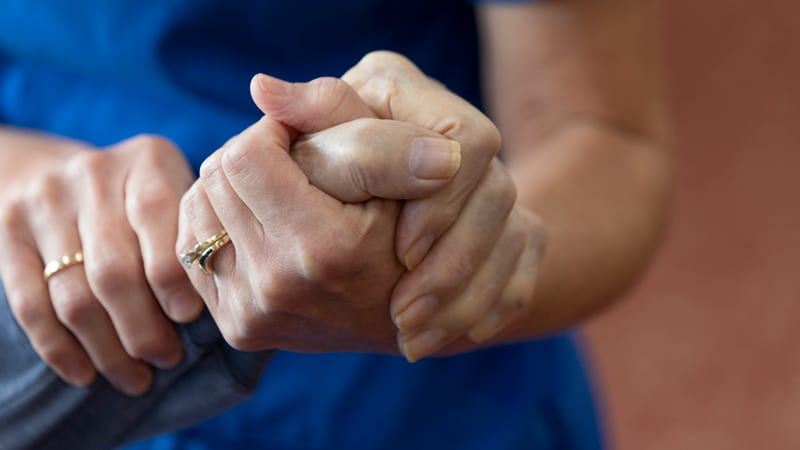 Orthopedic Rehabilitation
An orthopedic injury and subsequent surgical treatment can result in limited physical movement. Where there are limitations in body mechanics, even temporarily, there is a loss of freedom. Bellevue Health & Rehabilitation provides a comprehensive orthopedic rehabilitation program with dedicated therapeutic, clinical, and technical resources to address a wide range of orthopedic conditions. These include:
Joint replacement
Fractures
Cervical and lumbar injuries
Arthritis and osteoporosis
Amputations
Cardiac Rehabilitation
Bellevue Health & Rehabilitation provides a comprehensive cardiac rehabilitation program to help those recovering from heart disease or cardiac-related surgery achieve optimum recovery and health. Our excellent success rates are attributed to our focus on regaining heart strength, maintaining a healthy weight, and starting a new, healthier lifestyle. The ultimate goal of our cardiac rehabilitation program is to improve the quality of your life, starting with your heart.
If you're considering Bellevue Health & Rehabilitation for your loved one, give us a call or fill out the form below. We'd love to show you around our campus.

"I want to express my appreciation and gratitude for your help with my Mom. She has grown so very close to a couple of your caregivers. Everyone is so prompt and considerate of her needs. It's comforting to know I have people who I can count on."
"Bellevue was a great experience for my dad. We were in the skilled nursing/rehab center. He enjoyed the staff. The food was good. They made every effort to make him comfortable. After we left, the staff continued to help with the transitions we needed help with at home. I would recommend this facility to anyone."